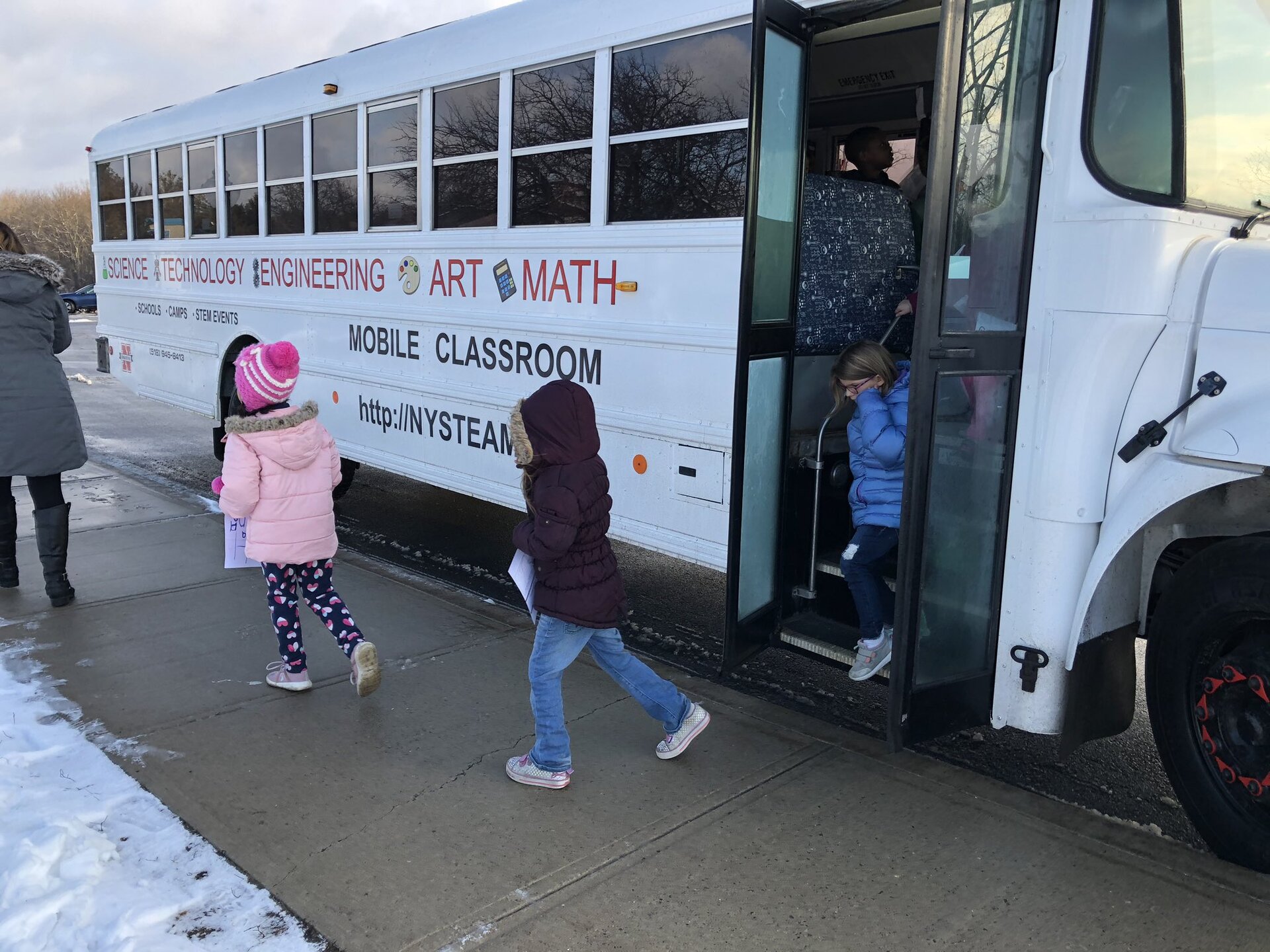 The NY STEAM BUS aims supplement science, technology, engineering, art and math (STEAM) education with lessons that develop a passion for problem solving and critical thinking.
We retrofitted a retired school bus to create a versatile, mobile classroom. As the technology director, I focused on the initial design and retrofit of the bus and worked to integrate the technology into our lessons to teach math and science through programming.
During the COVID-19 pandemic, we started producing virtual STEAM activities that could be done from home for kids grades K-5.